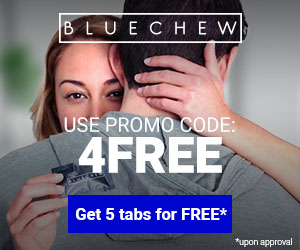 Advertisement – see our Ad Policy
BlueChew is an online service that connects men with doctors who can prescribe ED medications, and pharmacies that can fill your orders. The pharmacies can provide sildenafil (generic Viagra) or tadalafil (generic Cialis) in chewable tablet form.
In this episode, Robert Nicholson describes the service, and his personal experiences using BlueChew.com.
For a written review, and to try BlueChew, see: BlueChew Review